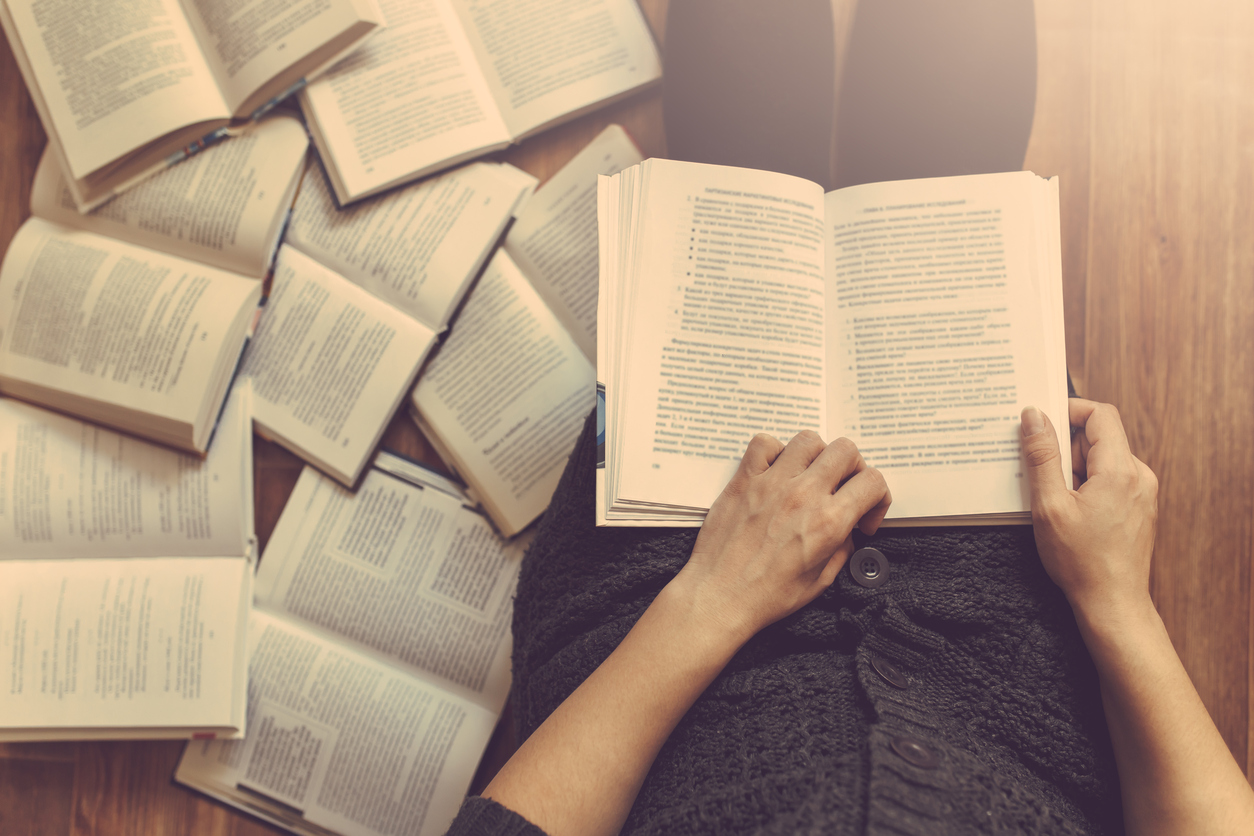 For 2016, I made the goal to read fifty-two books in fifty-two weeks.  I didn't achieve it.  Now, I'm determined to succeed in 2017.  My plan is to review the books I read in groups of thirteen.  Below is the first group and a description of my ratings.
Ratings out of 10:
10:  These are books that I think everyone should read.  I take the 10/10 rating seriously.  These books transformed some aspect of my life.  I will tell you to read these books regardless of whether you ask for a suggestion or not.
7-9:  These are books I will recommend when asked.  I enjoyed them and think they are worthwhile.  I will bring these books up in conversation, refer to them, but they did not have the impact of those with a 10/10 rating.
4-6:  These books provided some value, but I wouldn't recommend them.  Either I did not like the presentation of the book or I didn't think the content was new or different.
Under 4:  I finished these only because I started them.
Categories:
Grit  by Angela Duckworth (Re-read)
Rating:  10/10
Category: Books that motivate
This is a must read.  I read this book last year, but revisited it this year for a book club.  If you can read and discuss it with someone else, DO IT!  Grit made me think, re-evaluate myself, refocus my endeavors and find joy in the journey.  Not only does the book reveal the importance of grit (passion and perseverance), it teaches you how to harness it.  This book can change the way you look at yourself and your future.
Rating: 6/10
Category: Books that make you think
Review:  The title of this book made bold claims that I do not think it lived up to.  It had helpful advice, but I wouldn't call the pieces of advice "secrets."  It seemed like many other books in the genre of time management.  The habits were helpful and applicable, but many of the solutions felt like quick fixes.  I would consider reading: The Power of Habit or The 7 Habits of Highly Effective People instead.
Born to Blog by Mark Schaefer and Stanford Smith
Rating: 7/10
Category: Books for information
I read this the week before I started blogging.  It was a great introduction.  If you have any ambitions of blogging or creating a website, read this book.  I would also invest in Platform: Get Noticed in a Noisy World.
How to Not Be Wrong: The Power of Mathematical Thinking by Jordan Ellenberg
Rating: 8/10
Category:  Books that make you think
I think I picked up this book solely because of the title How Not to Be Wrong and judging the book by the cover was ironically wrong.  It is a book about mathematical thinking.  I was never excited about mathematics, but this book made it enjoyable and fascinating.  Jordan Ellenberg uses popular references to culture and economics to bring mathematics to life.  While I chose the book for the wrong reasons, it did not disappoint.
Super Genes by Deepak Chopra and Rudolph E. Tanzi
Rating: 8/10
Category:  Books that make you think
Ever since reading The Genotype Diet, I've been amazed by epigenetics (changes that affect gene expression).  Super Genes dives into how our environment, diet, and overall behavior shape our genes.  New research may suggest that we can "turn on and turn off" certain genes.  This is a tougher, yet rewarding read.  It will also make you start filling your shopping cart with orange juice.
The Other Wes Moore by Wes Moore
Rating:8/10
Category:  Books that make you think
I picked up The Other Wes Moore three times in Barnes and Noble before I finally bought it and I'm glad that I did.  The true story follows two very different men with the same name, Wes Moore.  One ended up in prison, the other a Rhodes Scholar. I do wish that he had spent more time on the why rather than the what, but I did enjoy this read.
Seriously… I'm Kidding by Ellen DeGeneres
Rating: 8/10
Category:  Books to unplug
If you love Ellen, you'll love her book.  I must confess, I did not buy this book.  I sat in Barnes and Noble and laughed to myself as I drank a coffee.  The book was a quick and entertaining read. It's a great book if you are traveling or if you want to check another good book off the list on the way to fifty-two.
Rating: 8/10
Category:  Books to make you think
As a PT and previous PE teacher, I loved this book.  The book made an excellent argument for the power of physical activity in our lives.  Research supports the way exercise affects our mind/body connection.  The book makes a compelling argument for moving often.  And as PT, I feel the need to add moving well, before moving often.
Mindset: The New Psychology of Success by Carol Dweck (Re-read)
Rating: 10/10
Category:  Books that motivate
This is another book that I find myself referring to time and time again.  Carol Dweck does an incredible job defining the growth vs fixed mindset.  She argues that it is not our talent or innate abilities, but our mindset that determines our success.  This is a must read for everyone!
Rating: 9/10
Category:  Books for when you're stuck/ books that motivate
Jon Acuff demonstrates the path to "awesome." He goes through the stages needed to become awesome and how to escape being average.  The book was an easy read and an entertaining one.  Jon Acuff packed the book with information while making witty arguments.  I laughed at some parts and I did feel awesome after reading it.
Shoe Dog: A Memoir by the Creator of Nike by Phil Knight
Rating: 9/10
Category:  Books that make you think/ books that motivate
Who knew that Nike wasn't always the powerhouse that it is now.  I loved Phil Knight's memoir.  It read more like a story and kept my attention throughout.  Knight is honest and compelling.  It was inspiring to hear the early struggles of Nike and the perseverance it took to be successful.  It was a real reminder of what goes into following a dream.  Warning:  As much as I dislike spending money, I ended up with a new pair of Nike sneakers about halfway into this read.
Move Your DNA: Restore Your Health Through Natural Movement by Katy Bowman
Rating: 9/10
Category:  Books for the rehab/fitness professional
I'm an easy sell when books are about movement.  However, it is not easy to keep my attention after the sale.  Move Your DNA was different.  The book was fun and informative. I can't say that I agreed with everything, but it made me think about movement and physical therapy on new levels.  I would recommend this book to anyone in the fitness/rehabilitation field.
Rating: 8/10
The book chronicles the feats of its author after his introduction to the Wim Hof Method.  He argues that controlling our climate has made us weak, but that we can get back our primal strength with environmental conditioning.  I love the comparisons or rather the contrasts between us and our ancestors, but I'm still undecided on how I feel about the method.  Regardless, it was a book that made me think differently.
Please share your favorite books below.  I still have 39 more to go and would love suggestions.