My name is Jenna Gourlay and I am on a quest for excellence.  I'm not there yet, I'm not even close.  But, it is my goal to get closer each year, each month, and even each day.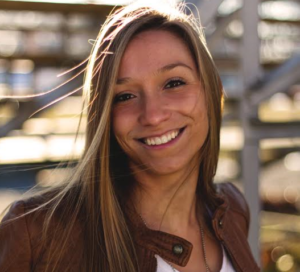 As a child, I wanted to be an architect and own an ice cream truck.  I started college as a Spanish major.  Then, I decided to change my major to health and exercise science. I excitedly took a job as a health and PE teacher only to go to PT school one year later.  I graduated PT school and left New Jersey to pursue a sports residency in Indiana.  I changed my mind a lot and still do.  But, I never changed my philosophy to be the best version of myself possible.
Physical therapy is my career and excellence is my passion.
As a physical therapy profession, we can spend 6-7 years in school, 100,000+ dollars in tuition, and countless nights and weekends studying to finally work in our field.  
That dedication is not average.  
That work ethic is not characteristic of a person that simply works a 9-5 job.  
These are qualities of excellence.  Yet, so many of us feel overwhelmed, burnt out, and unsure what is next.  I
believe that we get stuck not because we don't possess the tools or qualities needed for greatness, but because we don't know how to use the tools.
I believe that:
We all have the potential and capacity for excellence

We often hold ourselves back from greatness

Good is the enemy of great and "good enough"

isn't

actually enough

We can

always

get better

Excellence cannot be achieved alone
Join me on this journey toward excellence.  We are all trying to figure out the next step and how to get there.  This site is a place to share what's worked, what hasn't, what we've learned, and what we are trying to learn.
Lastly, what I've done and what I'm doing now.  I was a health and PE teacher where I wowed middle school students with my half-court shot in basketball and spent hours of my life convincing them that "today isn't the day you'll have to run the mile."  
In PT school, I was a Paul Ambrose Scholar, a volunteer junkie, a chronic procrastinator, and considered the anticipation of practicals an acceptable form of cardio.  I completed a sports residency with ProRehab and The University of Evansville directly after graduating in 2014.  I experienced my first culture shock moving to the Midwest and have been trying (and failing) to appreciate small talk ever since I arrived two years ago.  
I earned my SCS in the spring of 2016.  I currently work full time in an orthopedic outpatient facility, am an adjunct professor, and a mentor for the residency program I completed.
Most importantly, I live and die by the New York Giants, eat peanut M&Ms at least once a day, am overly competitive at board games, and lose a minimum of 5 minutes per day looking for my keys (I'm working on it).
We didn't choose this profession to be average and just show up to work day in and day out.
Let's be better than just good enough