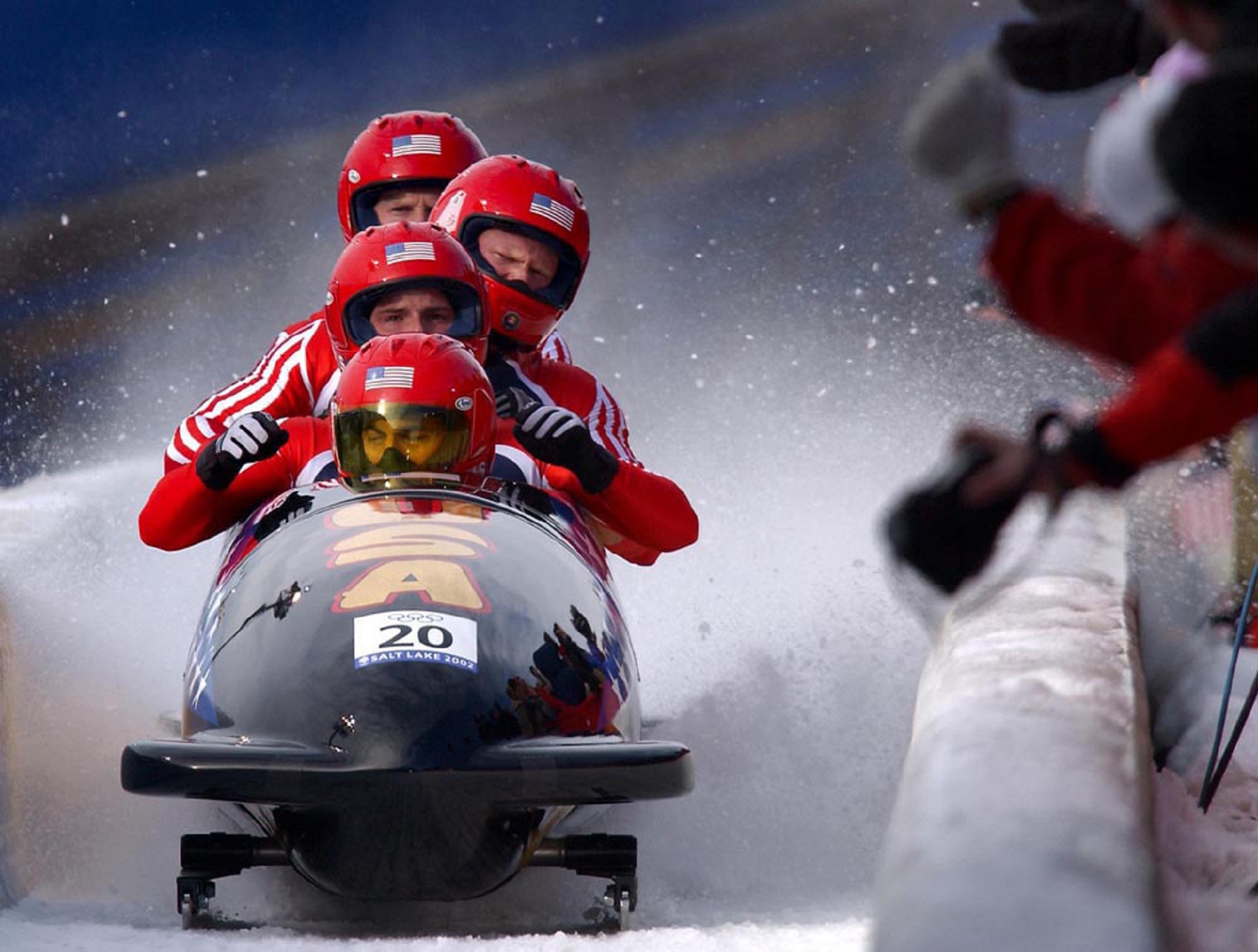 I'm sleep deprived.  I've gladly traded my bedtime for the Olympics.  I can't turn them off and when I do, I feel like I'm missing something.
I haven't stopped talking about the Olympics, I've forced many co-workers to watch replays, and I've downloaded four different apps to ensure that I see it all.  It's all I've done since Thursday, so if I don't write about the Olympics then I won't have anything to post.
When people tell me that they don't watch the Olympics, I'm actually speechless.  Okay, no I'm not.  I give a play by play of all the events and stories that have lived up to the hype in hopes to convert them into fans.
It is hard for me to understand people that don't tune in to watch.  But, in talking to them, I realize that they don't know what they are missing.  If you haven't watched any of the Olympics, you aren't just missing a ski run or a curling game.  It is so much more than that..
It's bigger than sports
When you hear from the athletes, their passion is rarely about just winning a medal.  It is about the people that supported them along the way.  Lindsey Vonn dedicates her Olympics to her grandfather.  Each Olympian speaks of a greater purpose.  While I love sports, I love seeing what people are truly capable of and what they believe in.
It's contagious
I'm smiling as I look past the laptop and watch the athletes compete.  Their spirit is contagious.  Their joy is palpable.  The gratitude that many of these Olympians share can be felt by the audience.  They know that their success is shared by many.  Chris Mazdzer shares a genuine reflection after he wins the first USA medal in luge. (And just watch his mom as she watches him).
It's grit
Mirai Nagasu made the Olympics in 2010, but didn't medal.  She didn't make the team in 2014.  In 2018, she becomes the first American woman to land the triple axel in the Olympics.  Sadly, I was unable to find film of how excited team USA and team Canada was when she landed the axel, but the excitement was infectious.
Mark McMorris was put in a medical coma one year ago after hitting a tree and suffering multiple injuries.  He not only came back, but won a bronze medal in the process.  Imagine, your sport and passion puts you in the hospital and you recover to compete only eleven months later on the biggest stage.
It's about being better than good enough
Chloe Kim had won the gold medal in the halfpipe with one run left to go.  She could have gone straight down the middle of the halfpipe and not done a single trick.  Instead, she went as big as she could and finished with an impressive run.  She tells a reporter that she did want not to win gold on a run she thought she could do better on.  (Plus, she did it while hangry).
She also says that her dad only took her snowboarding to bribe her mom into going and I find that awesome.  He later quit his job to support her and now calls her the American Dream.
It's inspiring
If you haven't yet heard about the Nigerian bobsled team, it is time you do.  They are incredible and truly an inspiration.  While many are after gold, they want to be role models for young girls and show people they can do anything they set their mind to.  If you watch nothing else, the team on Ellen is topnotch.  They tell Ellen that some people in Nigeria don't know what bobsled is, but they don't care… they are all excited and waving the flag high…And, I think that sums up the greatness of the Olympics.
There is still plenty of the time… what will you watch?