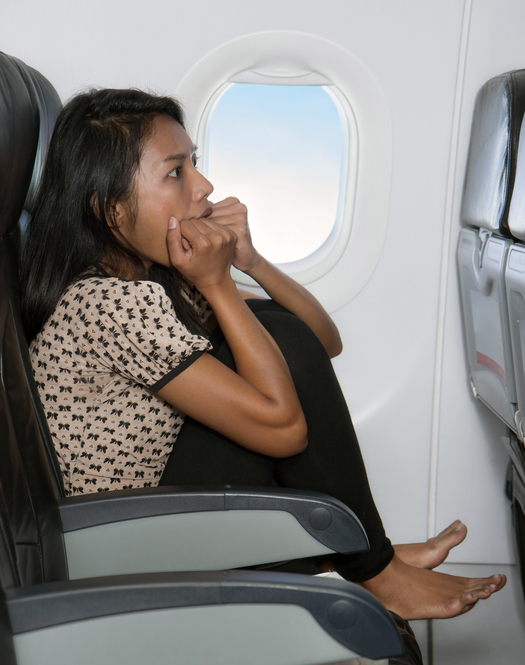 I was speaking to a friend the other day about how she wanted to start her own blog.  I immediately told her what a great idea I thought it was.  Her response was, "But, I'm not fearless like you."  Anyone who has been on an airplane with me knows that this statement is false.  I sit through flights (in fetal position) with white knuckles as my hands wrap around the armrest.  I couldn't figure out what would make her think I was anywhere close to fearless until I considered the image I've created on social media.
We put figurative (and literal) filters on everything.  We show the world what we want them to see by omitting, exaggerating, or censoring parts of our lives. I post photos of what I am proud of, blocking anything that may suggest I'm not always where I want to be.  I've posted photos since the beginning of my career.  I'm smiling at MLB spring training and performing tests on NHL combine players. But, the beginning of my career has not been an easy journey filled with continuing education courses, traveling and cool opportunities that I advertise.  So, let this post show the other side- the unfiltered- the side I've never wanted to post before.
The start of my career is not best represented by me smiling at the NHL combine.  If I posted an actual snapshot of the beginning, it would look more like this…
It was 11:30 pm (that's late for me) and I couldn't sleep.  Out of frustration, I rolled over onto my back and pressed both of my palms into my forehead.  Not being able to sleep was a byproduct of the frustration, not the cause.  I was in the beginning of my career and the beginning of my residency and I couldn't sleep because I was unhappy.  I took a deep breath, gritted my teeth, and swallowed hard to prevent any tears from starting.  I had dreamed about my life as a physical therapist for the last three years. The dream had gotten me through tests, late nights, setbacks, and disappointing bank statements.  And now, that dream was keeping me awake because physical therapy was falling short of my expectations.
So, I opened my laptop and feverishly started writing an email to two of my friends and fellow graduates.
Subject: This isn't what I want
Alicia and Kara,
Coming here [Indiana for residency] was a mistake.  Changing my career to PT was a mistake.  This isn't what I want.  I don't know what I expected exactly, but it's not this.  I'm buried in paperwork, I'm stumbling over my words trying to convince myself and my patients of my competence and I'm not happy.  I don't know if I even want to stay in physical therapy let alone Indiana.  All I know is that I don't want to be awake every night unhappy with my life.  I hope —
I shut the laptop without finishing or sending the email and eventually fell asleep.  The next morning, I woke up and closed the email (forever saving it to my drafts).  I couldn't send that.  I had been the PT student that said yes to every opportunity, sought after a residency and then moved across the country.  The thought of admitting my fears, unhappiness and insecurities made me feel like a failure and I kept them, along with the email, to myself.
Looking back, there are some smaller reasons that lead me to my 11:30 pm spiral, but there is one MAJOR reason I laid awake that night:
I was ready for my job as a physical therapist,
but I was not ready to build my career in physical therapy.
I had the clinical skills and the academic background I needed, but I didn't see the bigger picture of my whole career.  In school, I loved everything about physical therapy.  Now, I couldn't see past the dreaded documentation, the difficult patients, or the stress of being a new graduate.  I was stuck, creeping toward burnout, and unsure of where to go or what to do.  
That night, the one I considered changing my career, is the reason I started this blog.  I can't be alone in how I felt that night, can I? Deep down I never wanted to change my career, but I couldn't understand what I was feeling.
Maybe this should have been my very first post, but I was more comfortable living behind the filters and exposing my successes instead of insecurities.  I'm still nowhere close to fearless. I've gone through and am going through all the same things as you are.  It is my hope that somewhere in these blog posts you find the words to help you sleep on the nights you question it all. So that in the future, you get to the point in your career where you wake up excited to write a blog post at 4:30 am before heading to a job you love.
Please post below or private message me if you have had similar feelings of frustration, burnout, and of not going anywhere. I would love to get your feedback so I can create more meaningful content.